To help maximise the value of participation, we are pleased to bring you the Business Matching & Appointment Making Services (the Services) for free. This value-added service allows you to connect with exhibitors by scheduling physical onsite and / or online meetings from Feb 18 to Mar 7.

Privileges for registered visitors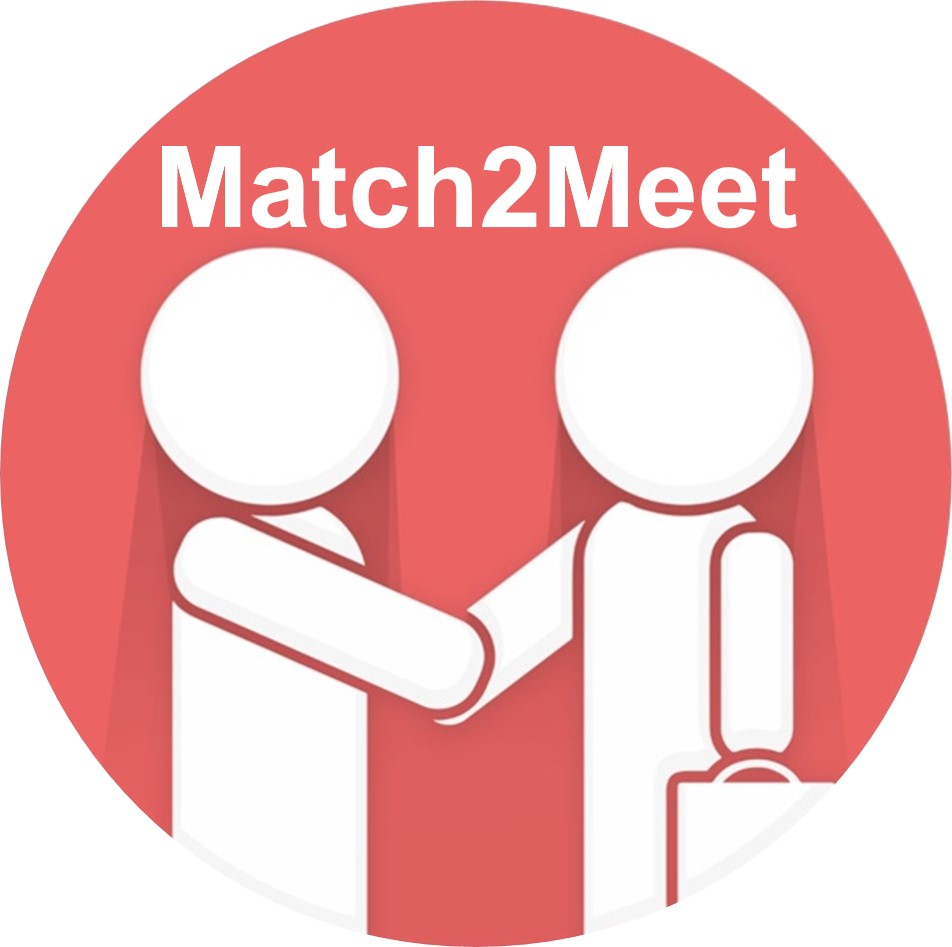 Make your sourcing experience easier at your fingertips on mobile by searching exhibitors' products and profiles.
System will recommend the matched exhibitors to you according to your product interests.
Unlimited number of times to invite exhibitors for meetings.
Meet with exhibitors physically onsite and / or online before, during and after the show which covers 3 weeks of meeting period.
Keep buyer invitations on all-in-one platform with notifications and reminders.
We are at your service and will follow up the meetings.
Thank you gift
We would like to thank you for meeting with exhibitors if you:
Send your meeting invitation via the Service on or before Mar 7, 2022 6:00pm.
Receive meeting confirmations from exhibitors.
Finish meetings with exhibitors according to the confirmation, and:
a. Physical onsite meetings: show us the exhibitor's business cards that you have met with at our onsite service counter.
b. Online meetings: finish online meeting.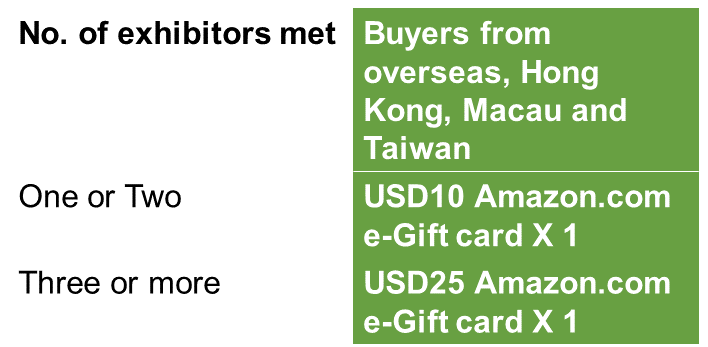 Note: Each buyer from overseas, Hong Kong, Macau and Taiwan can have maximum one USD25 Amazon.com e-Gift card, until stocks last. Terms and conditions apply.
Important dates

Register now
Click here to complete the form.
Our business matching team will send a list of recommended exhibitors to you via email according to your product interests. You can then raise your meeting requests to our team to invite exhibitors to meet with.
Please choose the option that suit you needs in the above form

Our customer service officer — Ms Kelly Zhu is available for any enquiry:
Email: vsc-bm@china.messefrankfurt.com
WeChat ID: mf-visitor
Telephone: +86 400 613 8585 ext. 0
Service hour: 09:00 – 12:00 and 13:00 – 18:00 on Monday to Friday (GMT / UTC +08:00)