PLSG 2019 Post-Show Report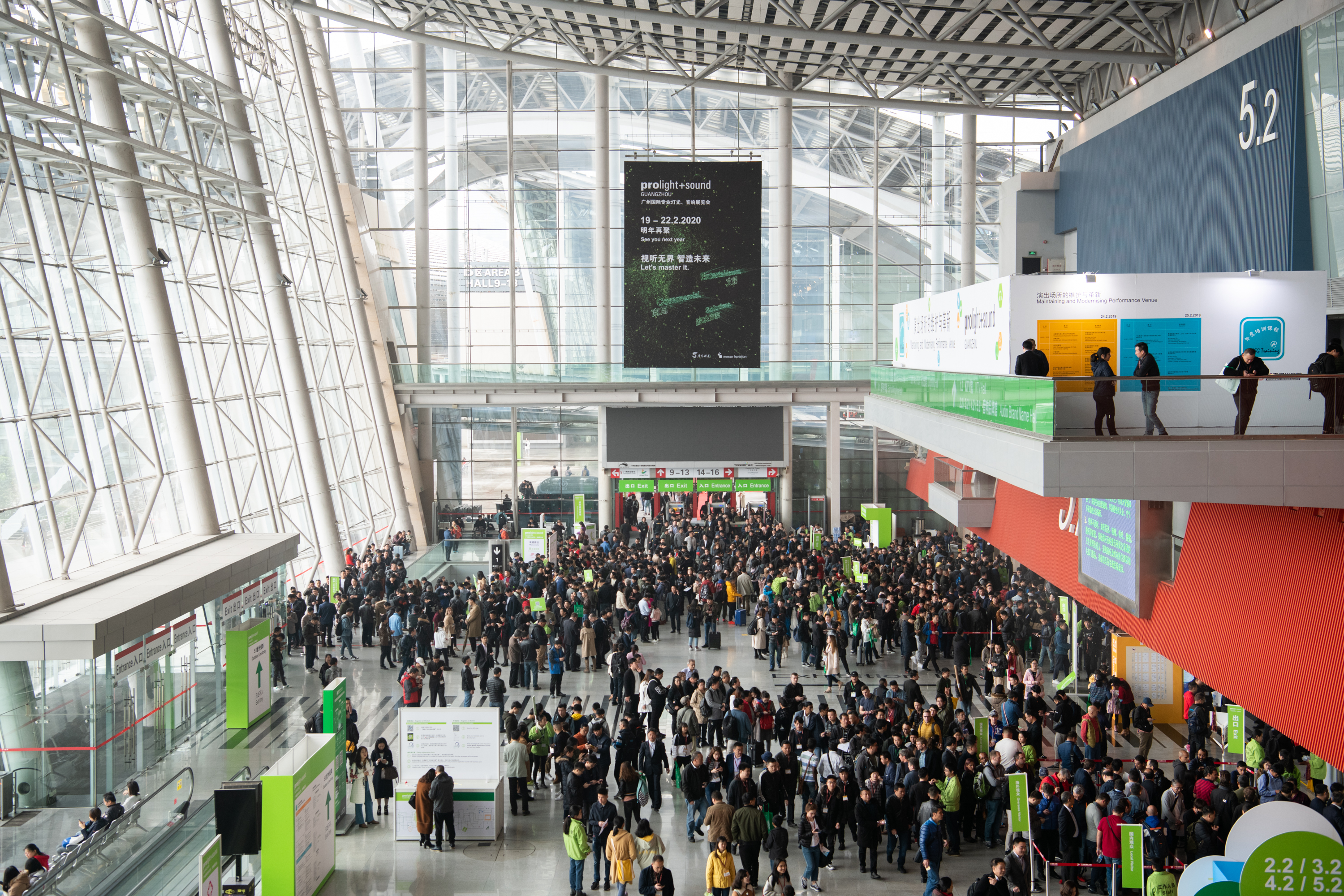 Catch a quick glimpse on the key show figures of 2019 edition, and be prepared for joining the next one in 2020!
Discover now
Participants' comments
PLSG is very influential, has a huge scale, and is the first major exhibition after the Chinese New Year, which helps gather a lot of buyers from both China and overseas. This also makes it very suitable for us to launch new products and technologies, and showcase the strength of our brand to the right audience. We've met a lot of potential clients already. The results are very exciting.
PLSG is influential across the world, and it helps our brand to enhance its soft power and expand to markets in China, Japan, Korea, Kazakhstan and Laos. The exhibition is always very busy. Buyers come to our booth to learn about each of our products and gain more in-depth understanding. All in all, PLSG is a high-quality fair.
As a key annual event for the lighting and audio industry, PLSG gathers a lot of people and its buyers are consistently of high quality. On the first day, our booth has already welcomed over 200 buyers from all over China, including Jiangsu, Zhejiang and Shanghai. This fair helps us strengthen and expand our connections, and broaden our collaboration opportunities. It's definitely the best platform for us to exchange ideas with buyers and boost our brand awareness.
I am glad to be part of PLSG to show our latest solutions and technologies to our targeted customers. Not only can we have good interactions with customers from the fields of theatre, large scale performances and cultural tourism. We can also connect with relevant industry stakeholders to exchange industry knowledge.
PLSG is a huge show with lots of industry experts coming together, which has allowed it to grow into such a good platform to match our industry goals. Only through these platforms can we tap into future technologies and continue developing our industry.
I attend the show to source new audio equipment and technology from the Asian market, so I can develop my own business in Tel Aviv, Israel. There are a lot of brands working on integrated solutions and providing systems of international quality. There are a lot of opportunities for me to chat with industry peers from all around the world, as well as many domestic and international audio brands.
This is my 4th time visiting PLSG. I'm looking for some audio and lighting related solutions for my company. The fair accommodates large and small scale exhibitors, both local and overseas, and allows visitors to find a wide range of products. It definitely caters to buyers' needs comprehensively. I've met lots of high quality suppliers. It acts as an important meeting point for the industry.
Gallery