Building blocks for a successful trade fair
Take advantage of our services to ensure that your trade fair investment is a success.
Whether it be the provision of supporting advertising measures, standard products such as electrical and water connections, we have the right solutions for all of your needs.
We and our on-site service partners will help you with the organisation and execution of your trade fair participation.
We will be happy to assist you – just ask us!
Logistics and other services
Marketing opportunities for exhibitors
Already secured your booth at PLSG in 2020? Build hype for your products and brand with the organiser's year-round promotion by making use of our integrated promotion services exclusively for exhibitors. Multiple media channels are available to reach your target audience and maximise brand awareness before, during and after the show.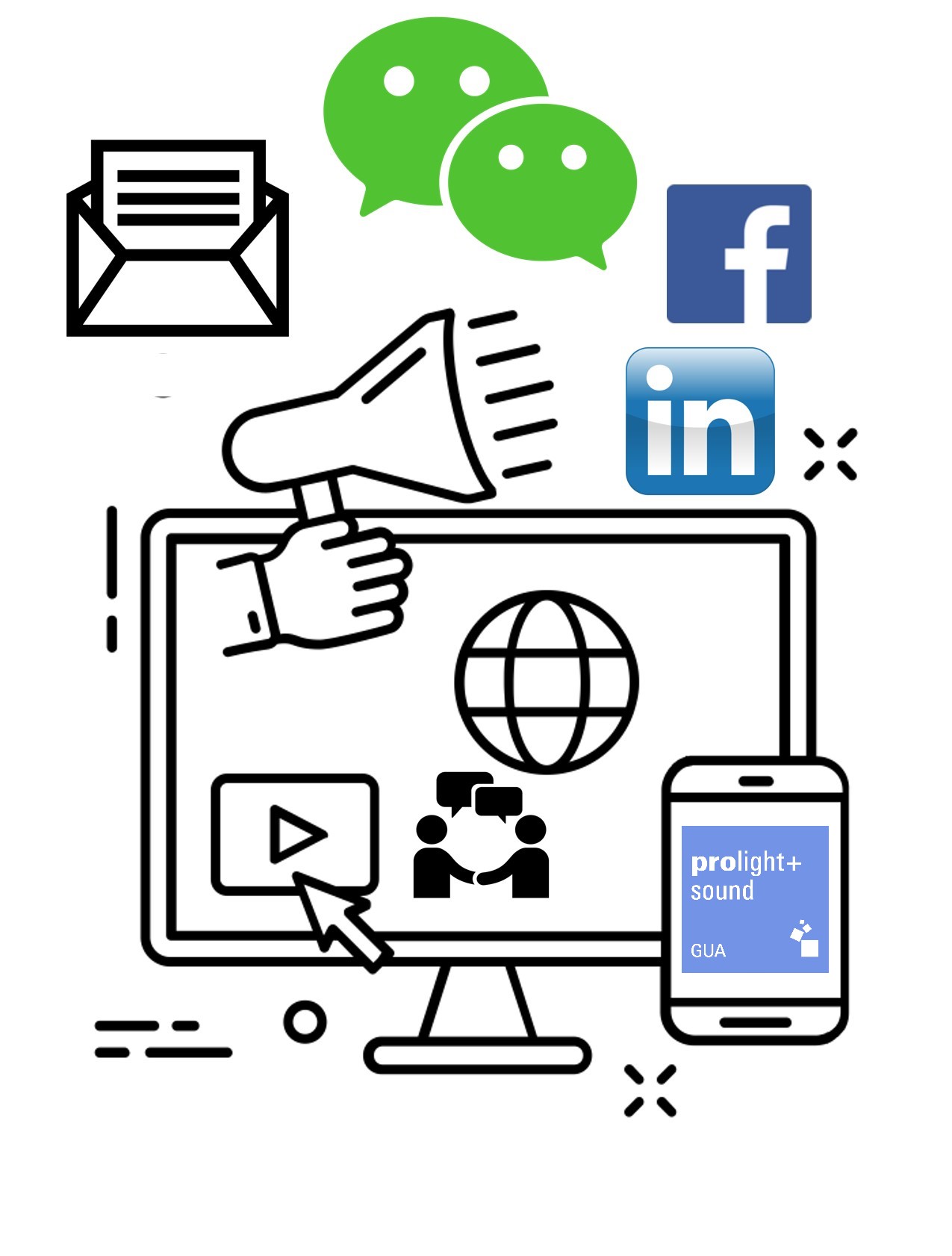 Pre-show
1. WeChat platform
WeChat mini site: An official digital platform accessible by WeChat netizens, this mini site provides instant information about exhibitor list and your products
WeChat customised visitor invitation: Shoot your business networks a visitor invitation to your booth via our WeChat visitor invitation in a second! Stay tuned with the Organiser's WeChat official account for updates.
2. Exhibitor News dissemination
Exhibitors are welcome to submit your company or product launch news to the Organiser. Upon approval, the news will be posted on the show's official website, official platforms including LinkedIn, Facebook and WeChat. Your news may also be dispatched to the target audience prior to the show if appropriate.
3. Business Matching & Appointment Making Services  

We offers free Business Matching & Appointment Making Services (in Chinese only). Through the Services, visitors will receive a list of exhibitors that matches their product interests. They can send meeting appointment requests to exhibitors who have registered for the Services after pre-registration on VSC WeChat.
If you have any questions, please feel free to contact our team for more details.

Contact: Ms Kelly Zhu
Tel: +86-400-613-8585 ext. 0
Email: vsc-bm@china.messefrankfurt.com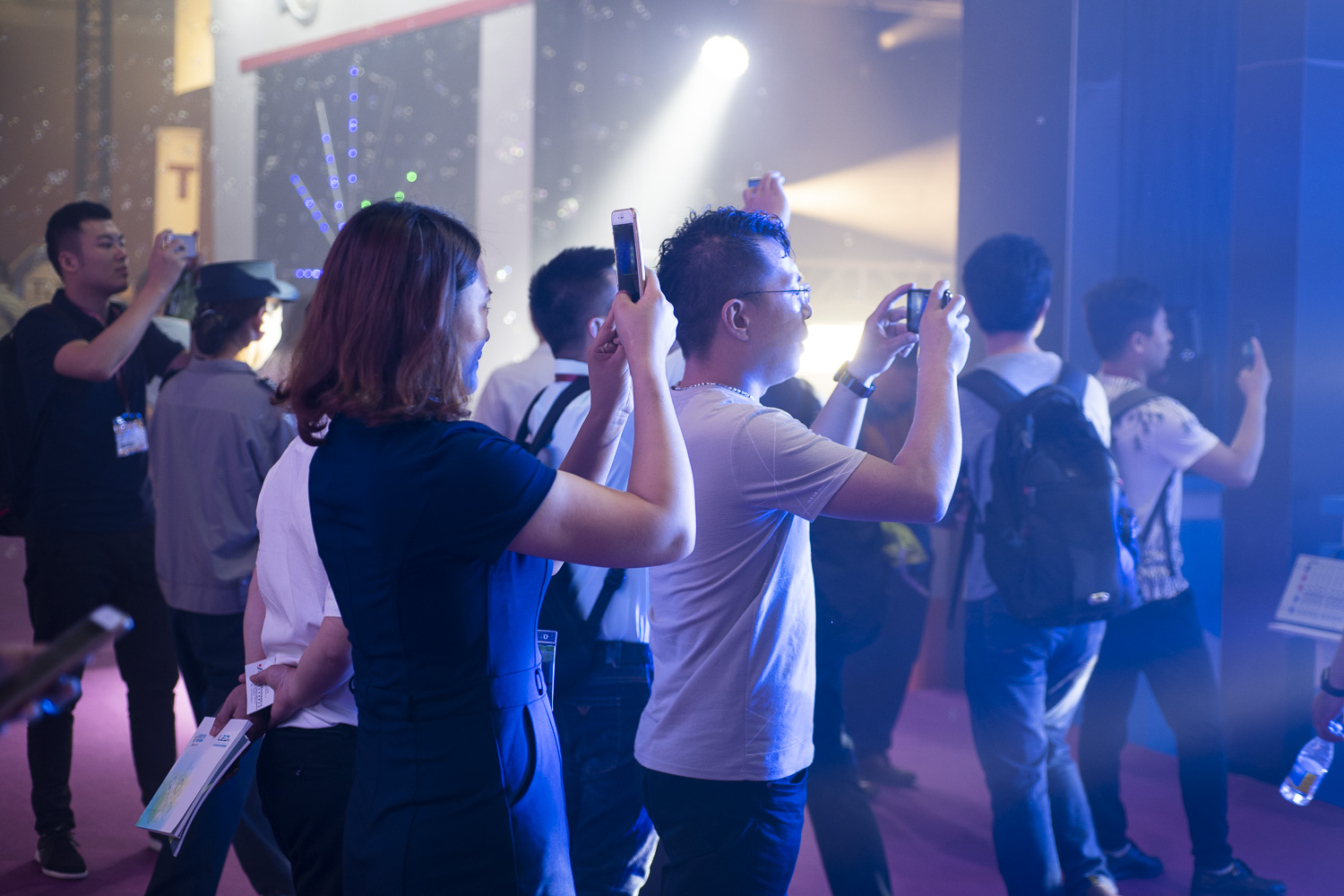 During the show
1. Interview opportunities
2. Promotional materials display at onsite Press Centre 

In order to generate greater exposure to local and overseas media, Exhibitors are encouraged to promote your companies or products by displaying your press materials in the "Press Centre" on the first show day.
3. Product launch event / seminars   
To make an impact by showcasing your products and technologies via product presentation or by sponsoring a fringe event or participating as a speaker.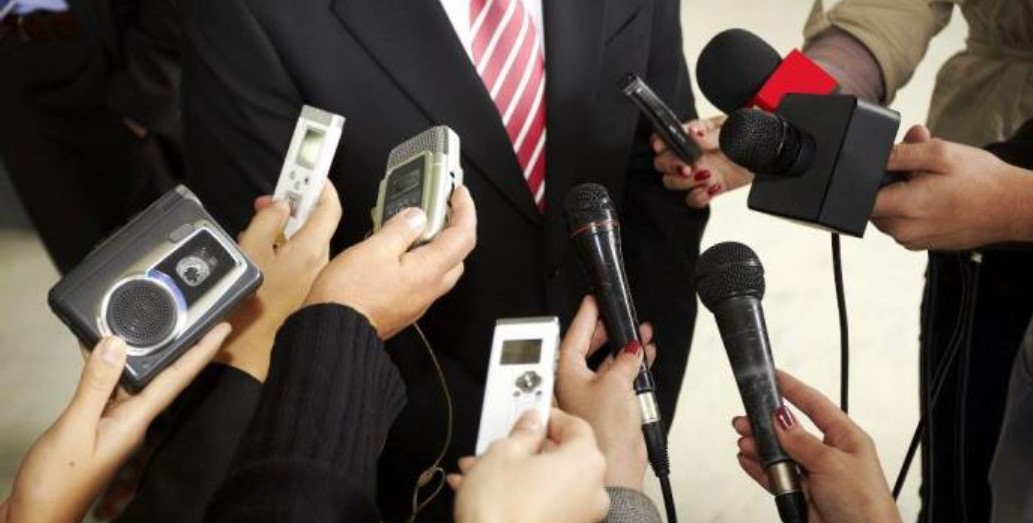 Post-show
Interview published in post-show press release and other promotional materials.
Feel free to get more details about the free promotion services with the Organiser:
Messe Frankfurt (Hong Kong) Ltd
Contact:   Ms Amber Wai
Tel:            +852 2238 9946
Email:       amber.wai@hongkong.messefrankfurt.com
Extensive sponsorship and advertising measures are available to draw attention to your exhibition booth and maximise your sales opportunities.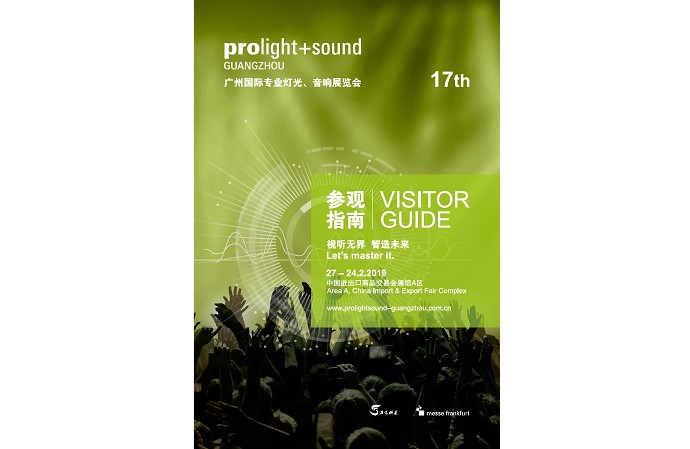 Visitor guide
Visitor guide will be distributed to all visitors at registration counters and information counters. It is the handy tool for visitors to visit the show. Exhibitors can consider taking up advertising space in the visitor guide to draw more attention to your products and services.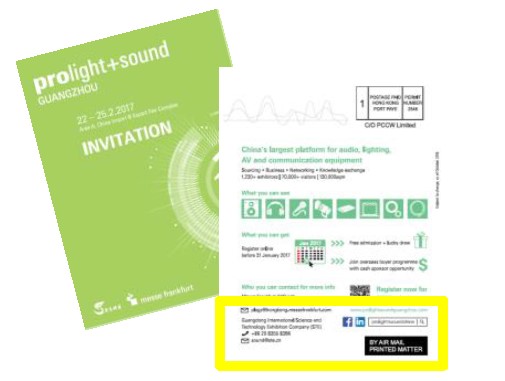 Printed materials
Printed materials such as visitor tickets will be sent to potential visitors in China and abroad. Advertising at the back or logo insertion are possible.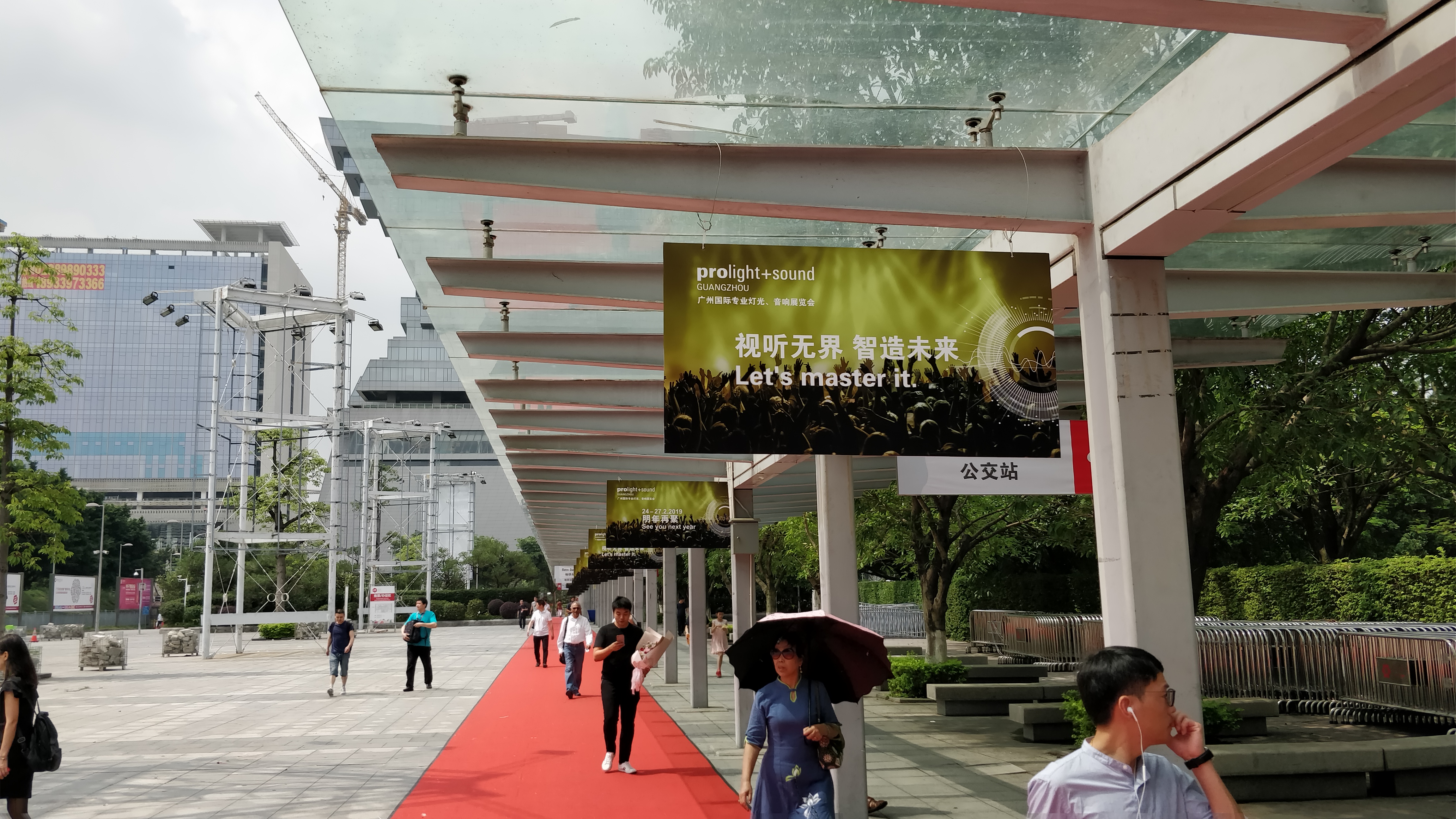 Outdoor advertising opportunities
During the fair dates, movable ad board, corridor ceiling ad, pillars ad, shuttle car can be found at fairgrounds. As an exhibitor at the fair, you may take advantage of advertising exposure to raise brand awareness.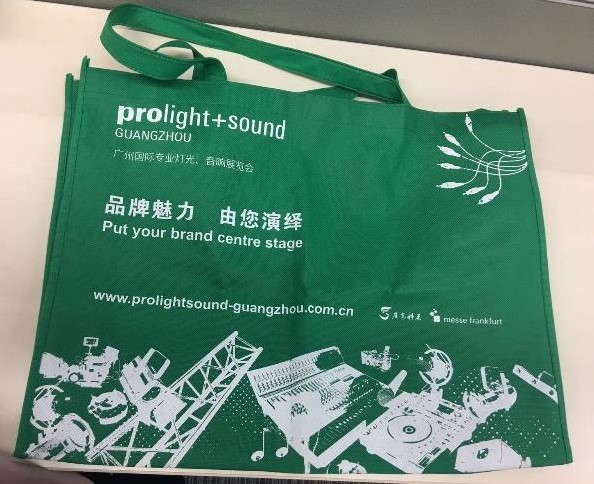 Show souvenirs
Show bag, visitor souvenir, etc
Sponsorship opportunities for these items are available. Company advertisement on one side of the show materials will be distributed to all visitors.
Contact us

Messe Frankfurt (Shenzhen) Co Ltd
Contact:   Mr Lance Liu / Ms Doris Li
Tel:         +86 755 8299 4989 ext. 537 / 535
Fax:        +86 755 8299 2015
Email:    sponsorship@hongkong.messefrankfurt.com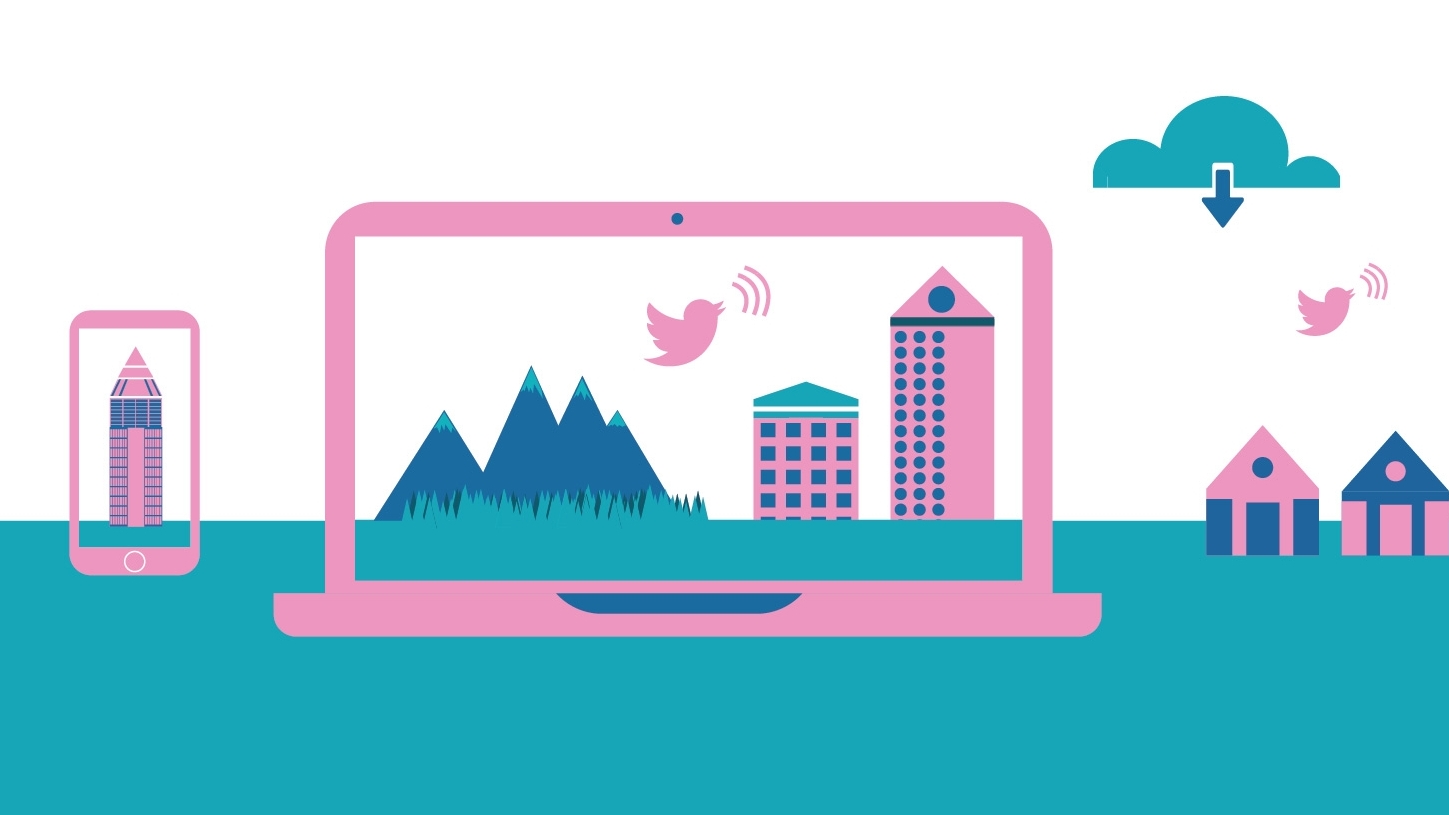 A new service on the show official website, the Global Exhibitor Search (GES) provides each exhibitor with a complimentary Basic Media Package.The Upgraded Media Packages (Silver and Gold) allow exhibitors to draw more professional buyers' attention at little expense.
Messe Frankfurt (HK) Ltd

35/F, China Resources Building
26 Harbour Road, Wanchai, Hong Kong
Tel:    +852 2802 7728 (Hong Kong)
Tel:    +86 21 6160 8428 (China)
Fax:   +852 2519 6800